Get Relief from Too Much STRESS
HYPNOSIS may be the answer for you.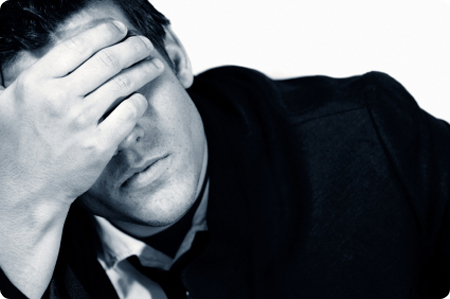 Being in the state of hypnosis, or what scientists call the Alpha state, causes a decrease in:
Brain waves
Breathing rate
Heart rate
Blood pressure
Stress hormones
In a hypnosis session, I guide the client to place themselves in the Alpha state using relaxation techniques. Once there, I use guided imagery to relieve the client's stress then reframe or replace the unwanted stress with a positive experience.

About the Sessions
Hypnosis can have dramatic results, but it does require reinforcement. Therefore, I see clients for a three-session minimum. This way, I can teach you self-hypnosis techniques needed for reinforcement, so you don't have to rely on me in the future.
Each session is audio recorded so you can listen to it for reinforcement as well. Individual sessions are $249.00, or $599.00 for the three-session program. Sessions are payable by cash, check, or credit card. Sessions generally last about an hour.
Owen J. Roberts Adult Education
Self Hypnosis To Manage Stress, Relax, Change Unwanted Habits
Pottstown PA 19464
Course Description:
Stress is our body's natural reaction to changes in our lives. You will learn progressive muscle relaxation, deeper relaxation techniques, breathing exercises, present time awareness, mindfulness, meditation, guided imagery, creative visualizations, mental exercises, anchors, and dissociation techniques to manage daily stress, relax, and sleep better.
This course can be found in the Health and Beauty section of the Owen J. Roberts Adult Education catalog and is taught by Tony Longobardi, Certified Hypnotist.
Stress Management Testimonials
"Dear Tony: Before I took your Stress Management sessions, my stress was out of control: my chest felt tight, I couldn't sleep, and I couldn't relax. After three sessions, I feel relaxed and that I can handle anything!" Stacy R. -Phoenixville, PA *
---
"Stress management through hypnosis with Tony Longobardi has been a surprisingly pleasant experience that takes you deep into the subconscious. I noticed a change in my thinking patterns after the first session." Colleen M. -Reading, PA *
---
"I want to take this moment to write you a letter of admiration and recognition of your outstanding way of educating others into this age-old way to relax and take control of one's life. You are a Master." Kas S. - Phoenixville, PA *
---
*Results vary from person to person